Stylish, elegant, and ridiculously powerful, the 2021 BMW M8 Gran Coupe comes with four doors instead of two, which is found with the Coupe variant. Coming onto the new changes onboard for the year, the interior is quite luxurious and has made upgrades to the feature list. On the flip side, the night-vision system with pedestrian detection has been removed from its roster. For a starting MSRP of $131,995, the 2021 M8 Gran Coupe is available with a myriad of the latest driver assistance features.
This luxury cruiser is more practical than its coupe counterpart, but the M8 Gran Coupe still comes with the same twin-turbo 617 hp V8 capable of neck-snapping acceleration and insane lap times. The 2021 BMW M8 Gran Coupe also sets itself apart from the rest of the competition with its visually attractive demeanor, sheer style, and class, while going up against the likes of the Audi RS 7 and the Porsche Panamera Turbo S. Nonetheless, this can be the most insanely-equipped four-door Bimmer, if you have the bank balance to show for it.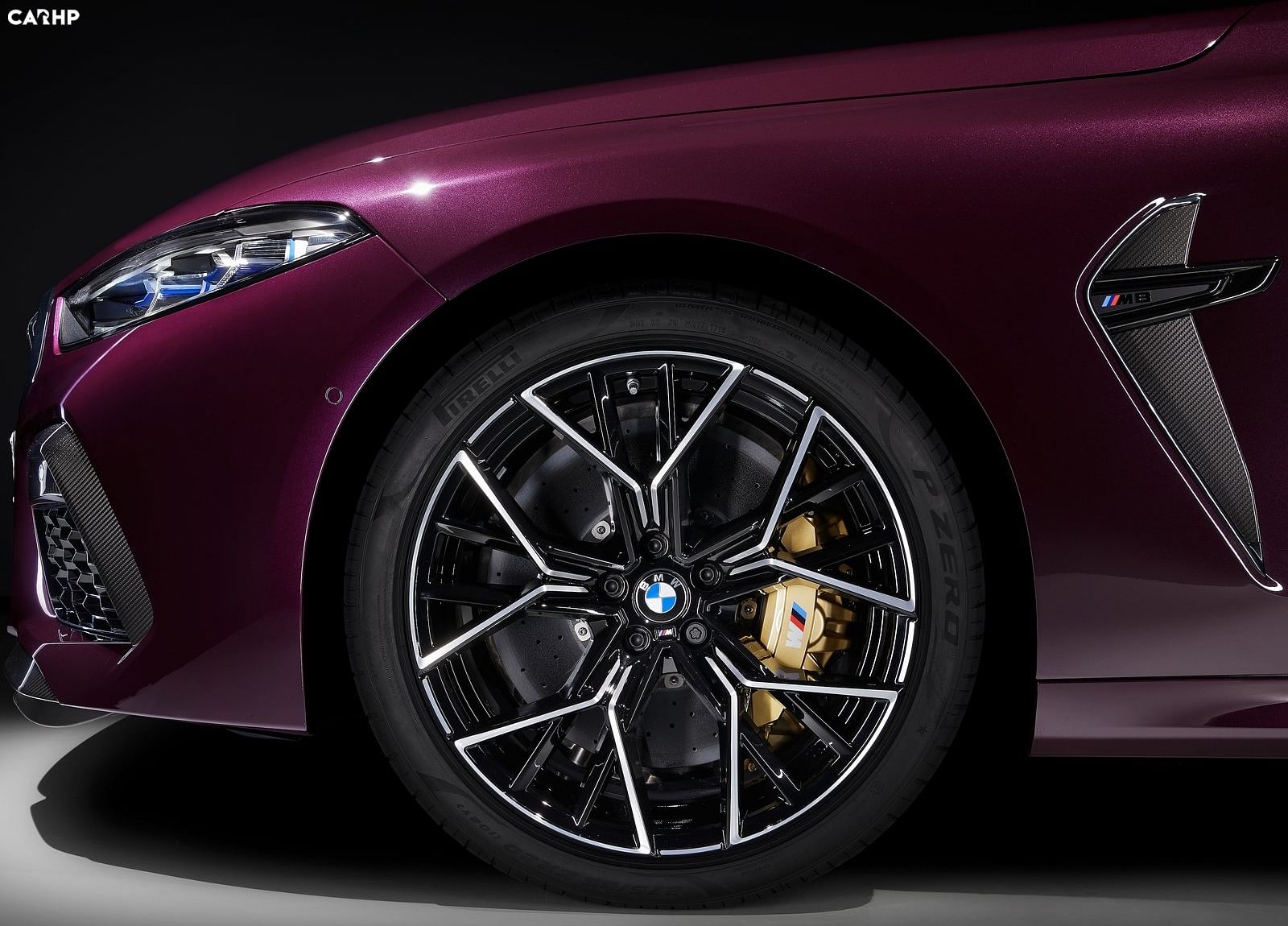 BMW has a reputation for crafting vehicles that prioritize safety among other things. The 2021 M8 Gran Coupe is no different. It uses high-strength materials optimized for rigidity and also comes with a carbon-fiber roof. Not only does that help in saving weight, but it also offers protection and durability. This vehicle's construction used has been carefully thought out. Being one of those insane sports cars which require a pretty penny, the 2021 M8 isn't exactly loaded on the most innovative driver assistance features.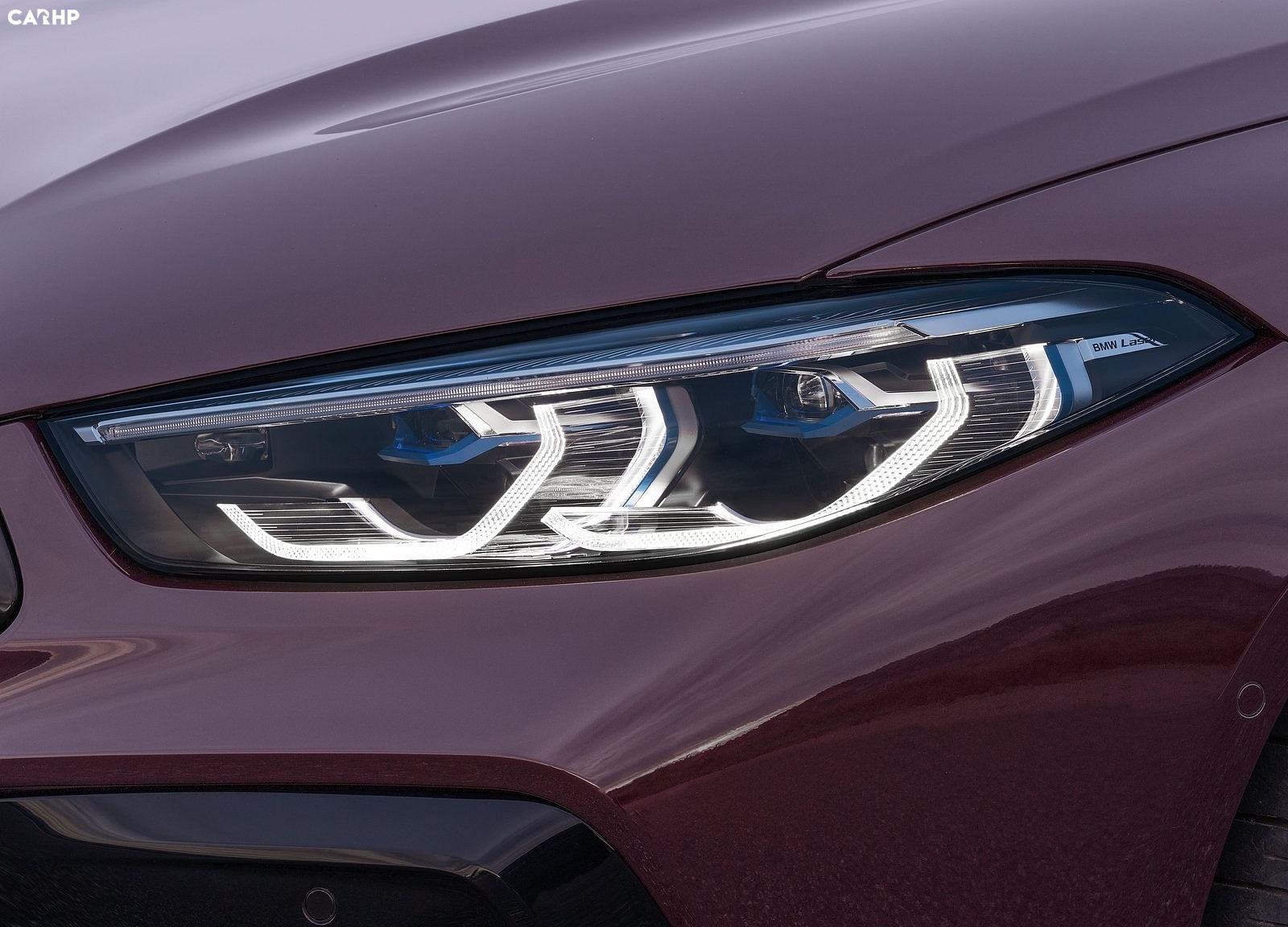 Some desirable features are locked behind a paywall. For starters, you get a rearview camera, dynamic cruise control, tire pressure monitoring, dynamic stability control, and brake fade compensation. Of course, these form part of the standard package. The Bimmer also utilizes BMW's Active Guard, which includes driver assistance features like lane departure warning, forward collision warning, automatic city collision mitigation and braking, post-crash braking, icon adaptive LED headlights with Laserlight, and automatic high beams.
Finally, we also have the optional Driving Assistant Professional package which adds more amenities like radar-based driver-assistance features, such as lane change assistant, evasion aid, and extended traffic jam assist. It also includes more features like a surround-view camera, active blind-spot detection, park distance control, and parking assistance. Moreover, it just costs $1700 for the entire Driving Assistant Professional package.
2021 BMW M8 Gran Coupe Key Safety Features
As we mentioned previously, the 2021 M8 Gran Coupe M8 isn't too heavily focused on offering the most innovative and exciting new driver assistance features. However, it still has a few sweet ones up its sleeve. Let's talk about a few of them –
Active Protection System – This system uses the car's sensors and cameras to detect an imminent crash or accident. Once it does, it will automatically tighten the seatbelts, close the windows and moonroof and it will also activate post-crash braking, which includes Fatigue and Focus alert feature.
Lane change assist – This system allows the driver to change lanes while on the highway. The cameras and sensors will read the lane demarcations and identify which lane you are in. When you want to change the lane, the car will assist you in changing lanes safely and making sure that the car stays inside the lane.
Park Distance Control – This feature uses ultrasonic sensors which are present both in the front and the rear of the car. During parallel parking, when your car reaches another vehicle in front of or behind you, the car will alert you, so that a collision is avoided. This feature can also enable you to turn on your parking aid lines to help visualize your parking space.
Extended Traffic Jam Assistant – This cool feature will allow the car to drive itself semi-autonomously on a crowded road. It makes use of an array of cameras and sensors to allow the car to drive itself and come to a stop whenever the car in front halts, all without intervention from the driver. It works somewhat like GM's SuperCruise, although not entirely.
2021 BMW M8 Gran Coupe Safety Final Verdict
The 2021 BMW M8 Gran Coupe is one of the classiest four-door cars you can buy if you have a really premium budget. Despite its ridiculous, fire-breathing performance; it is actually a pretty safe car. Not only is it built well, but it also includes a lot of modern driver assistance features which come in handy during highway cruising. The Driver Assistant Professional package costs just $1700, and there is no way anyone should choose to ignore it.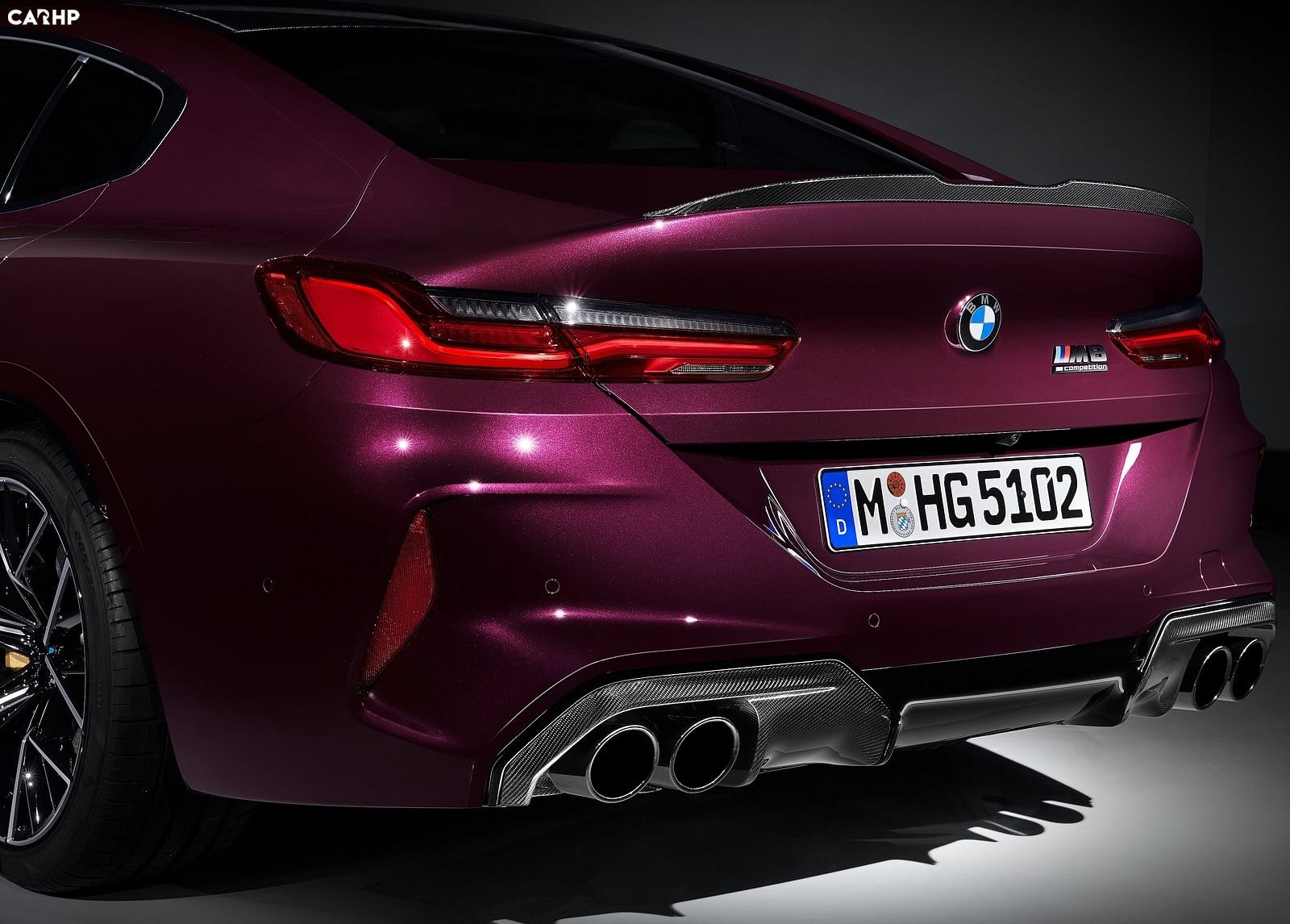 Important 2021 BMW M8 Gran Coupe Links:
More from 2021 BMW M8 Gran Coupe
2021 BMW M8 Gran Coupe Exclusive Interior and Exterior Pictures | View latest Pictures