While the 2022 BMW M8 Competition Coupe might not strike as an overtly practical car at first glance, nevertheless, in terms of cargo dimensions, the 2022 M8 has 14.8 cu-ft of cargo space, which outright places it at the top of the segment. The cargo area is enough for carrying your small luggage items and groceries.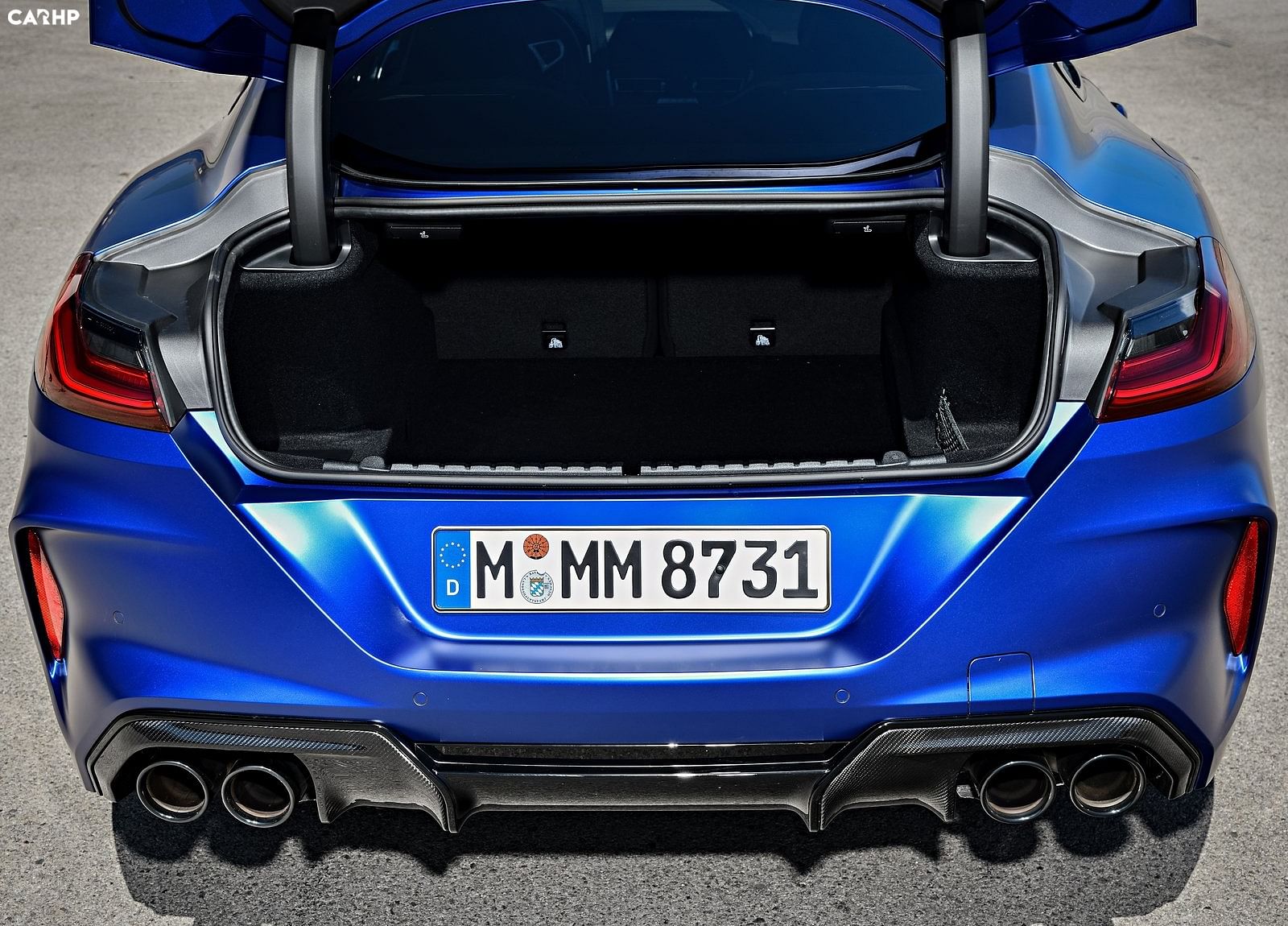 The rear seats do not fold down but can be doubled up to accommodate additional luggage as they are anyways too impractical for anybody other than kids. The competitors struggle in this aspect as well as the Porsche 911 offers a meager 9.3 cu-ft of luggage space while the Jaguar F-Type offers similar space as that of the M8. The Bentley Continental GT has a decent-sized trunk, but it too isn't that practical.
2022 BMW M8 Latest Updates
Nov' 28, 2022 : Here Are The Fastest BMW Vehicles in 2023 Read More »
Oct' 7, 2022 : Lexus Releases The Updated Version Of The 2023 LC 500 Lineup Read More »
Sep' 19, 2022 : Which Is The Fastest BMW Car You Can Buy In 2022? Read More »
2020 BMW M8 Cargo Capacity, Bed Length and Trunk Volume
Trim Name
Cargo Volume
Cargo Volume w/ Seat Area
Max Cargo Volume

xDrive 2dr Coupe AWD (4.4L 8cyl 8A)

Competiton xDrive 2dr Coupe AWD (4.4L 8cyl 8A)

14.8 cu.ft.
14.8 cu.ft.
14.8 cu.ft.
2020 BMW M8 vs. Competitor's Cargo Capacity, Bed Length and Trunk Volume
Important 2022 BMW M8 Links: