With the specs being carried forward from last year, the 2022 BMW X7 M50i continues to be powered by the same 4.4L twin-turbo V8. Considering the performance-oriented nature of the SUV, fuel efficiency isn't one of its fortes. The 2022 BMW X7 M50i MPG ratings are 15 MPG in the city, 21 MPG on the highways, and 17 MPG combined.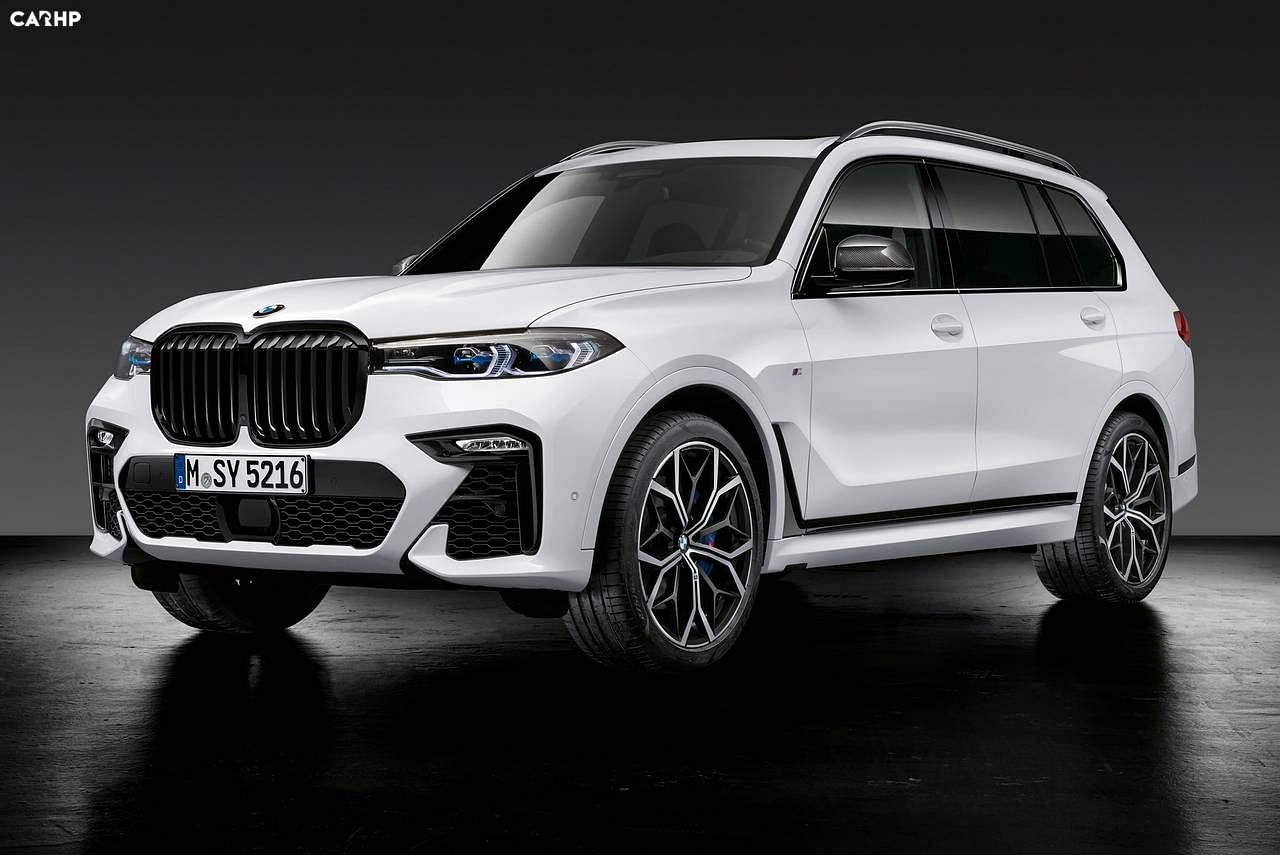 The 2022 X7 M50i employs a 21.9-gallon fuel tank that struggles to offer a decent driving range. With the strong 0-60 MPH performance on offer, the BMW X7 M50i manages to offer a combined range of just about 372 miles.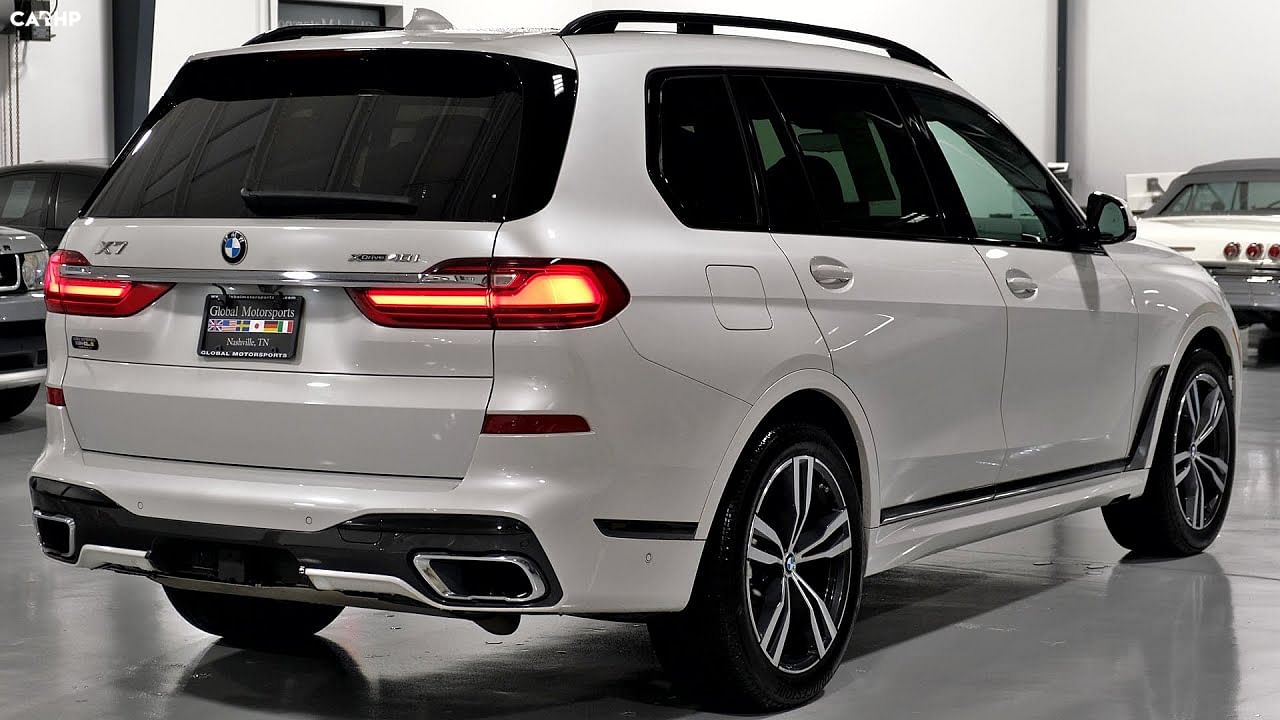 The Mercedes-Benz GLS 580 on the other hand employs a mild-hybrid powertrain which offers much higher fuel efficiency and driving range. While the Audi SQ7 offers similar MPG ratings and range as the X7 M50i, the Land Rover Range Rover P530 does marginally better in both aspects.
2022 BMW X7 M50i SUV City, Highway and Combined MPG and Fuel Range
| Trim Name | MPG City | MPG Highway | MPG Combined | Fuel Tank Capacity | Range in Miles |
| --- | --- | --- | --- | --- | --- |
| 4dr SUV AWD (4.4L 8cyl 8A) | 15 mpg | 21 mpg | 17 mpg | 21.9 gal. | 328.50 / 459.90 mi. |
2022 BMW X7 vs. Competitor's M50i SUV City, Highway and Combined MPG and Fuel Range
2021 BMW X7 M50i SUV City, Highway and Combined MPG and Fuel Range
| Trim Name | MPG City | MPG Highway | MPG Combined | Fuel Tank Capacity | Range in Miles |
| --- | --- | --- | --- | --- | --- |
| 4dr SUV AWD (4.4L 8cyl 8AM) | 15 mpg | 21 mpg | 17 mpg | 21.9 gal. | 328.50 / 459.90 mi. |
2021 BMW X7 vs. Competitor's M50i SUV City, Highway and Combined MPG and Fuel Range
| Car Name | MPG City | MPG Highway | MPG Combined | Fuel Tank Capacity | Range in Miles |
| --- | --- | --- | --- | --- | --- |
| 2021 BMW X7 M50i SUV | 15 mpg | 21 mpg | 17 mpg | 21.9 gal. | 328.50 / 459.90 mi. |
2020 BMW X7 M50i SUV City, Highway and Combined MPG and Fuel Range
| Trim Name | MPG City | MPG Highway | MPG Combined | Fuel Tank Capacity | Range in Miles |
| --- | --- | --- | --- | --- | --- |
| 4dr SUV AWD (4.4L 8cyl Turbo 8A) | 15 mpg | 21 mpg | 17 mpg | 21.9 gal. | 380.80 / 499.80 mi. |
2020 BMW X7 vs. Competitor's M50i SUV City, Highway and Combined MPG and Fuel Range
Important 2022 BMW X7 M50i SUV Links: