Honda Performance Department and JAS Motorsport have announced the realization of the 2023 Honda Civic Type R TCR Race Car, and it comes with loads of changes and modifications over the regular Honda Civic Type R. The engine, transmission, and aerodynamics, almost everything has been upgraded according to the race requirements.
---
Just like the race-spec Civic Si, HPD (Honda Performance Department) has announced a racecar version of the recently launched Honda Civic Type R, and it will be called the Type R TCR (Touring Car Racing). The Honda Civic Type R TCR is created in collaboration with JAS Motorsport, Honda's official racing partner for over two decades.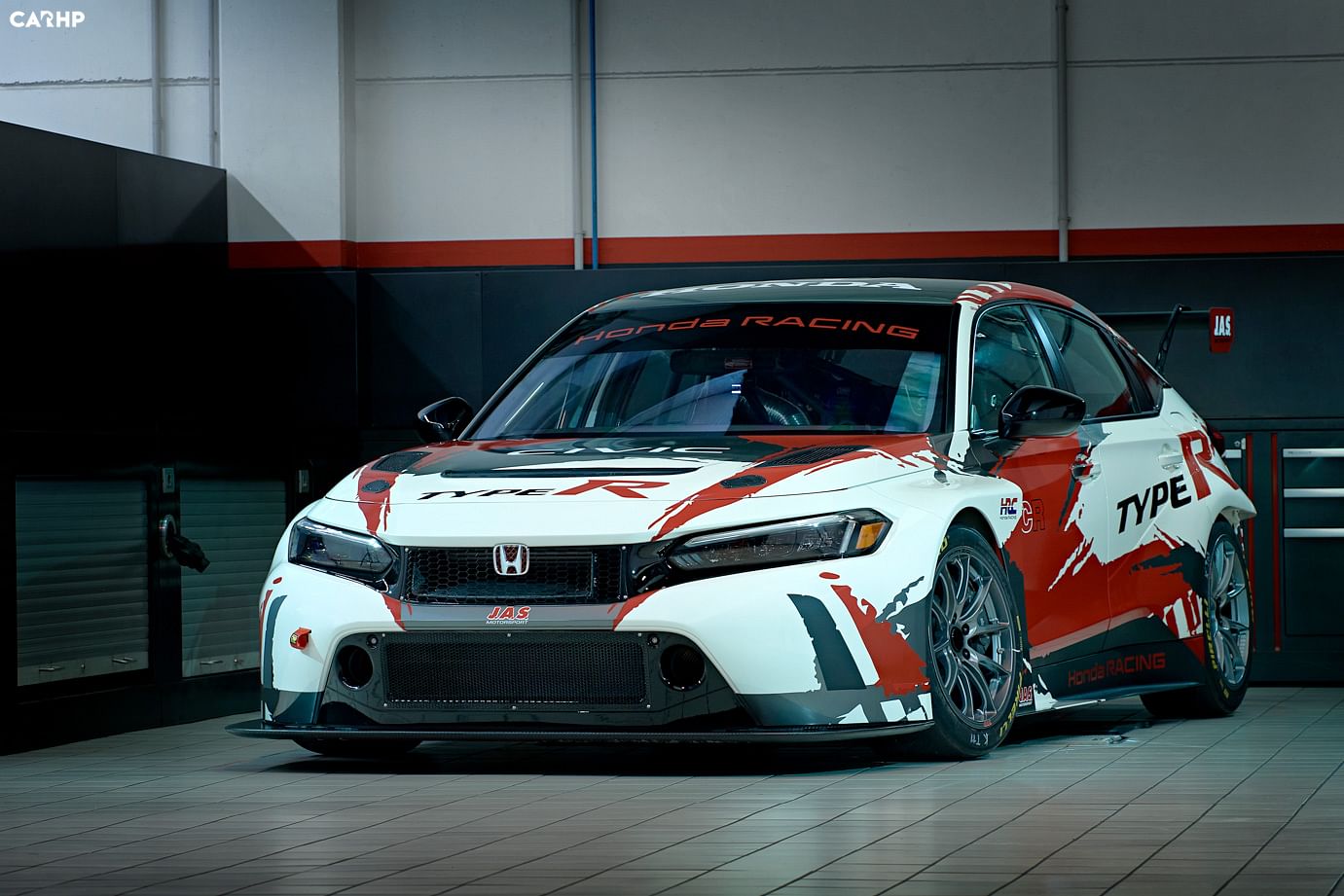 The Honda Civic Type R has been given a new chassis for better cornering stability, a larger rear wing, a larger and redesigned front splitter, a different rear bumper, and widened front and rear fenders as upgraded external accessories.
According to the press release by JAS Motorsport, the brakes and the suspension setup have been upgraded to race standard for constant usage, especially in endurance competitions.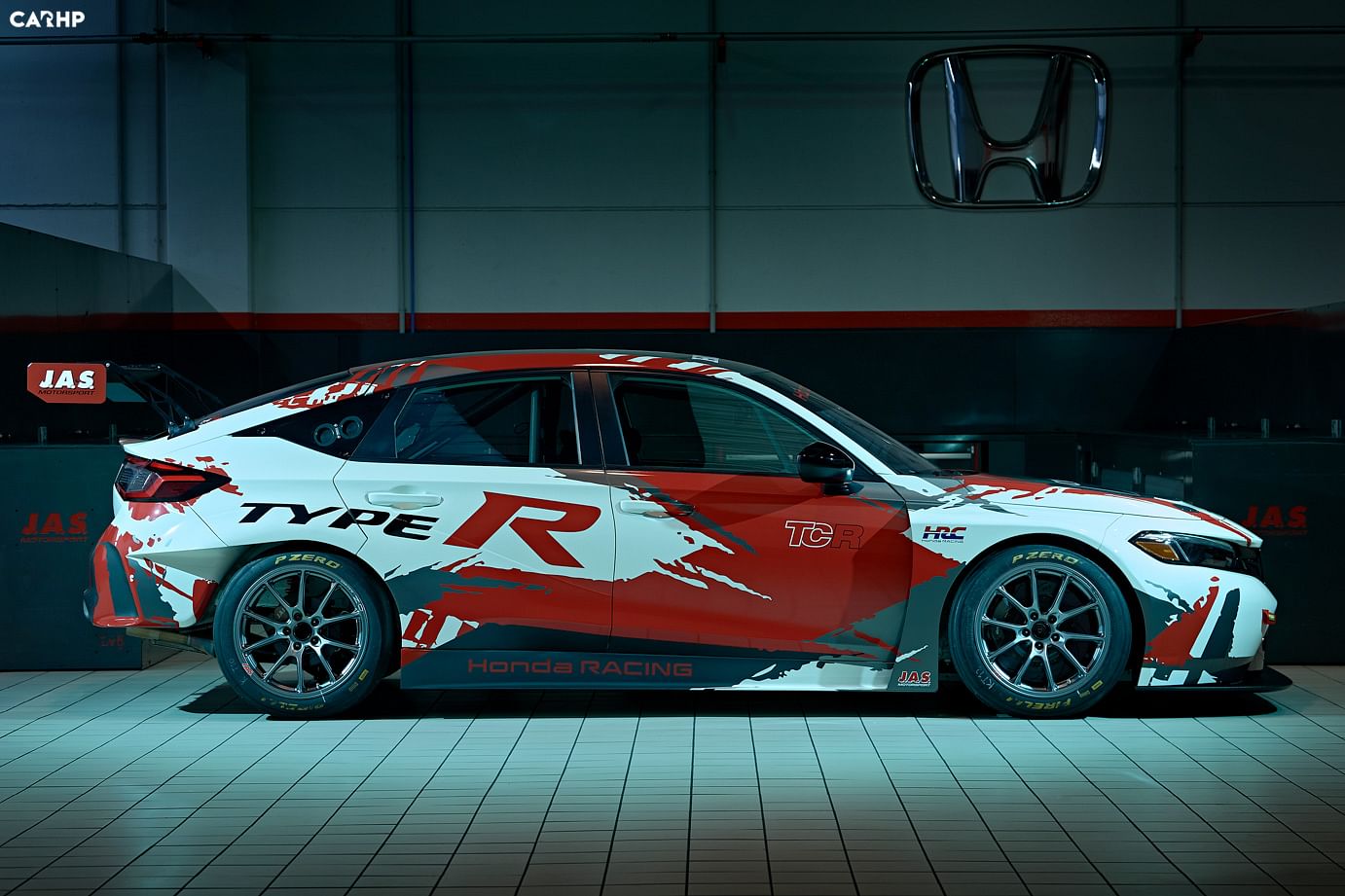 The turbocharged 2.0 liter iVTEC has been updated to produce more power and torque than its stock 315 hp and 310 lb-ft setup. The transmission has also been updated for race usage.
---
Also Read:
---
The interior is updated according to the FIA's global safety standards. There are features like driver cooling, anti-lock braking, a "quick-fill" refueling system, and a revised driver information display that showcases more relevant information than usual to the driver.
The car is currently undergoing rigorous testing on the racetrack, and Honda's Italian racing partner will fine-tune it before deliveries begin. The bookings will be opened on February 1, 2023.
The current generation F15 platform based Honda Civic Type R was introduced back in July, 2022, and in Japan it gets a 325-horsepower variant, about 10 hp more than what we are getting in the US market.
The 2023 Honda Civic Type R has been available in our market since October 22, and it is priced at $42,895 before other charges and taxes. The 2.0 liter turbocharged K20C1 inline-4 engine takes the Type R from 0 to 60 mph in just about 4.9 seconds and reaches a top speed of 169 mph.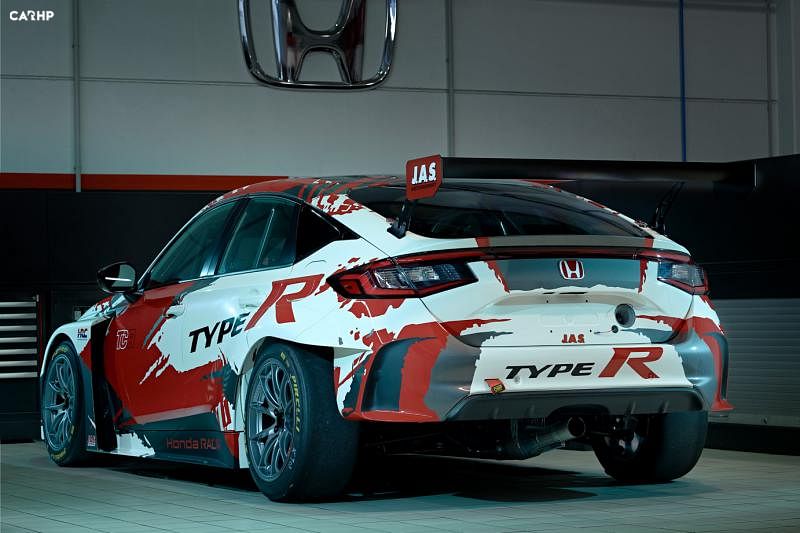 It also has a manual transmission, a 6-speed manual, which sends power to the front axle, where an LSD minimizes front wheel slipping and provides overall cornering confidence.
As stock, the 2023 Civic Type R gets Brembo four-piston calipers hugging 13.8 inch rotors in front. The dual axis front suspension helps it gain better traction, confidence, and speed during cornering maneuvers, and the rear multi-link suspension system helps it achieve better straight-line performance and stability.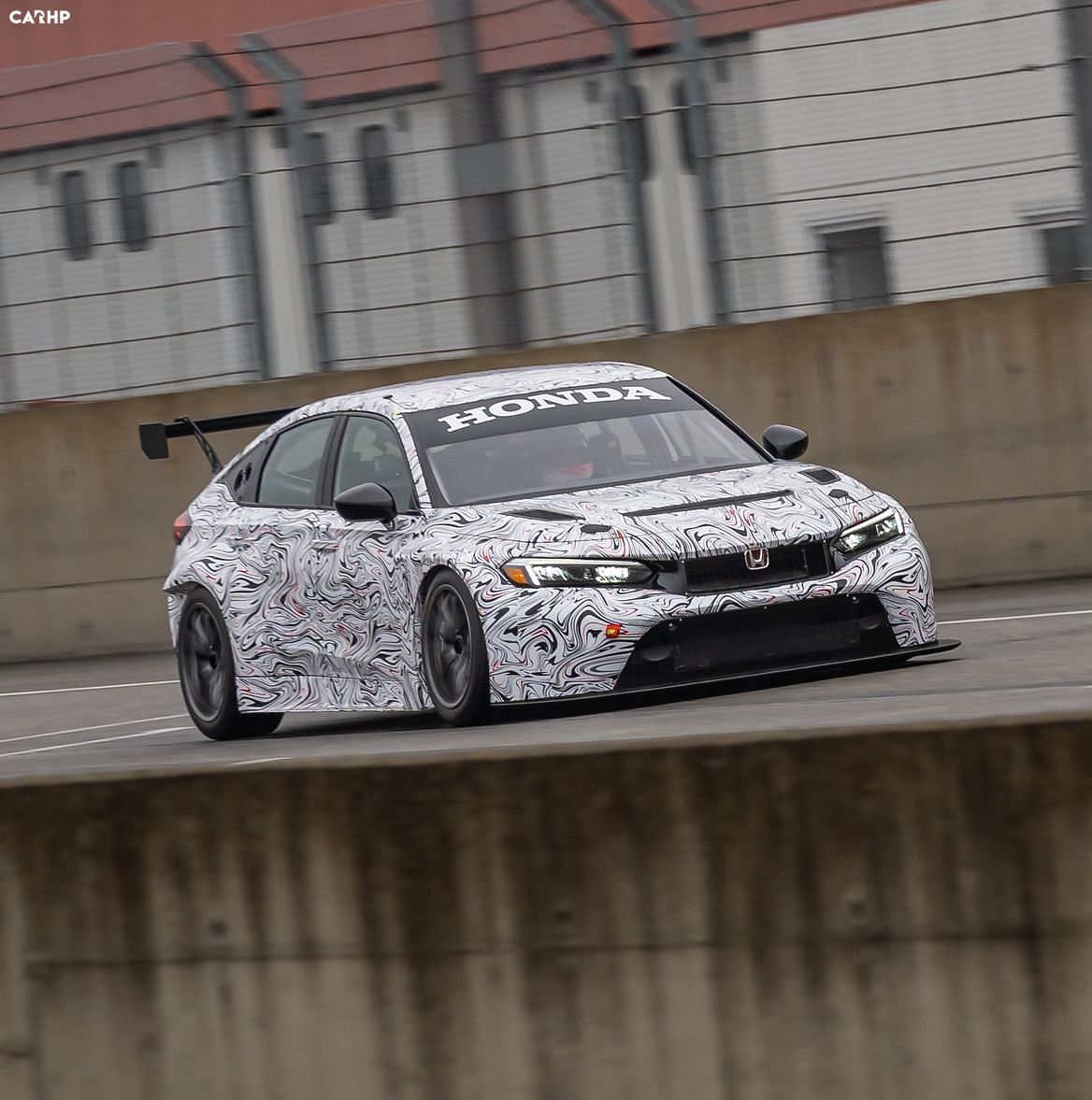 Overall, the Civic Type R has grown up a lot in its latest iteration, and it feels like the racecar will surely see a next level upgrade. In the regular car market, it competes with the likes of the Toyota GR Corolla,Hyundai Elantra N, and Volkswagen Golf GTI.
On the racetrack, it will be competing with its competitors' race-bred versions as well as TCR variations of the Audi RS3 and the Subaru WRX STI.
Find The Best Honda Civic Type R On our Website
---
Also Read:
---