The Hyundai Ioniq 5 N is expected to launch at an MSRP of $41,450. This regular EV Hatchback will debut in a few months but will be arriving in the US markets by early quarter of 2024. It will feature a high-performance powertrain and will prove to be more powerful than the Kia equivalent.
---
Sitting lower and wider than any standard EV, the Hyundai Ioniq 5 N starts at an MSRP of $41,450 and will receive significantly reworked mechanicals to capture the essence of existing N cars like the i20 N and i30 N hot hatchbacks.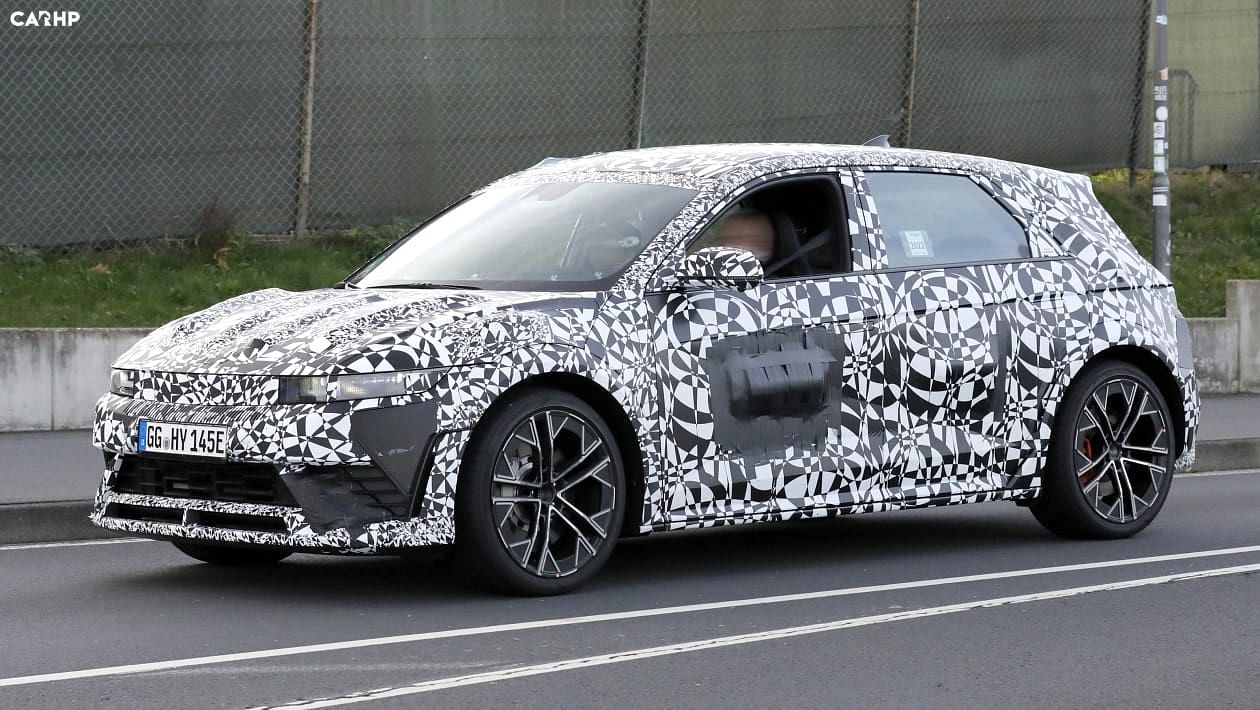 The brand already has form in the performance SUV segment with the rampant Kona N crossover, but the Ioniq 5 N's chassis and powertrain tech will be mostly derived from the N Vision 74 and RN22e concept cars.
---
Also Read :
---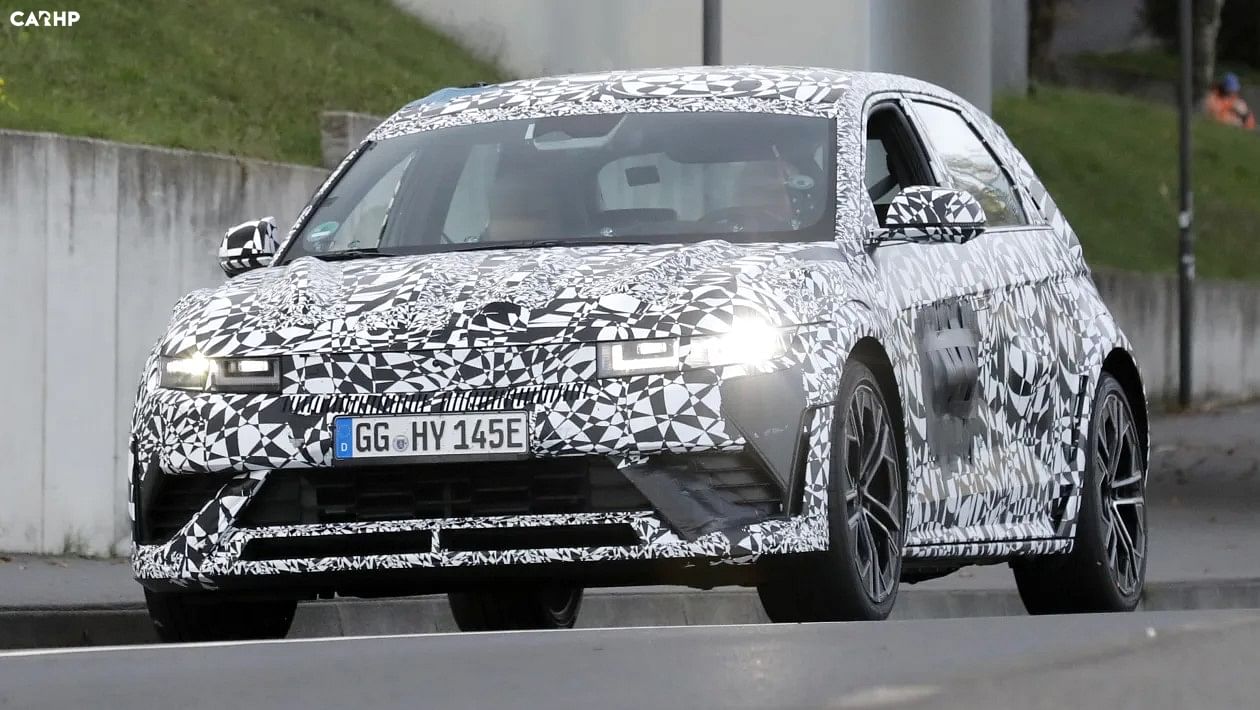 The Hyundai Ioniq 5 N is expected to start at an MSRP of $41,450. At the front we expect the same matrix LED headlight set up as the regular Ioniq 5, but this test car bears a deeper front bumper with additional intakes to cool the N's battery pack, which will endure higher loads than other models.
2023 Hyundai Ioniq 5 N
Starts at an MSRP of $41,450
All-electric model featuring 77.4 kWh battery pack
EPA range of 200-225 miles
600 hp / 546 lb-ft of torque
Top speed of 155 mph
The 2023 Hyundai Ioniq 5 N will be powered by a 77.4kWh battery pack that will boost up to a total horsepower of 600 hp and with 546 lb-ft of torque. It can do 0-60 in seconds and have a top speed of 155 mph.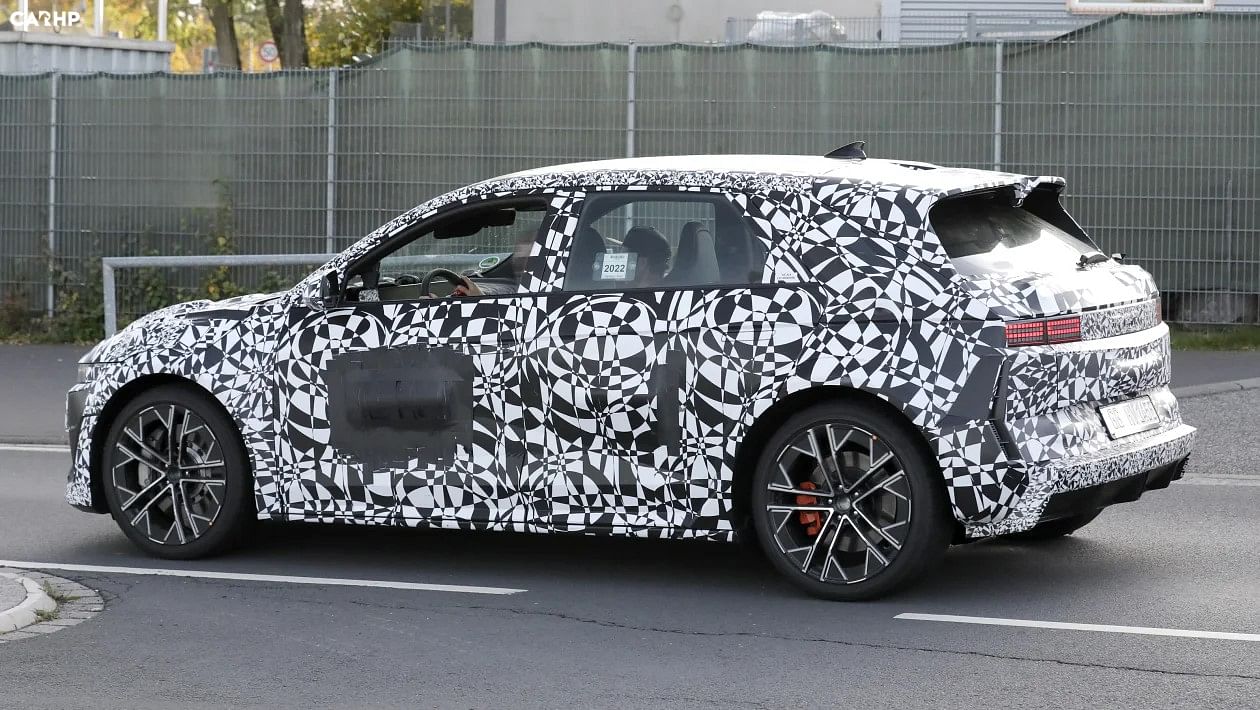 Inside, the Ioniq 5's interior is likely to get an N makeover with sportier, but still sustainable, materials used in the cabin, deep sports seats, a thicker steering wheel and revisions to the graphics on the digital instrument cluster.
We would also expect some electronic trickery, with different chassis, power and control settings available to drivers. Meanwhile, E-shift aims to replicate the vibration and feel of a 'real' gear change.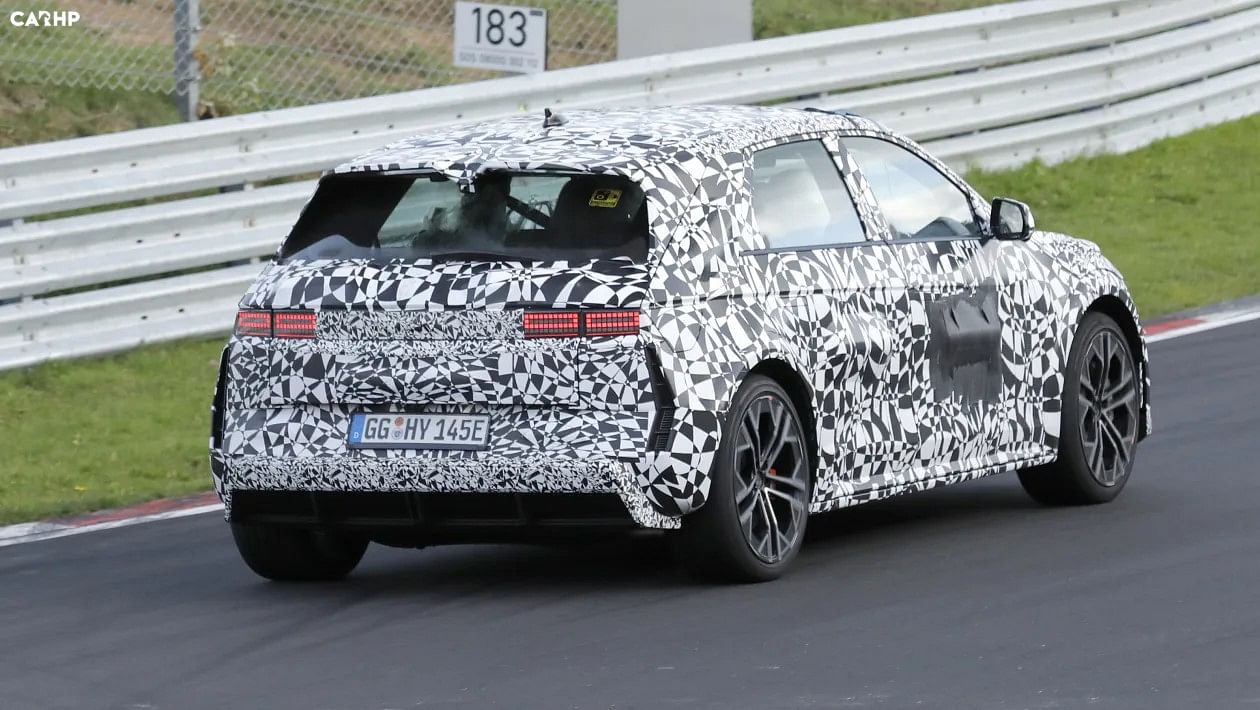 The N Sound feature on the concept might also make its way to the Ioniq 5 N, it pumps artificial noise into the cabin in a similar way to the e-ASD tech introduced in the new Hyundai Ioniq 6.
Electrifying Competition
The 2023 Hyundai Ioniq 5 and its Kia EV6 alternative are priced below the Ford Mustang Mach-E which starts at MSRP $47,000 and quite below the Tesla Model Y at an MSRP of $66,000. The Chevrolet Bolt EUV is a little over $28,000.
It is quite clear that the 2023 Hyundai Ioniq 5 N will be proving as mid-range fully-electric than most of its competitors with extravagant power and EPA.
---
Also Read :
---