Acura MDX is the Japanese automaker's range-topping SUV with a seven-seat configuration. It is a midsize SUV where luxury and cutting-edge safety technology go hand in hand, making it a valuable offering in its class. Sold in six trims, the 2023 Acura MDX's price ranges from $50,245 to $72,700. For this price, the MDX offers the best comfort levels as well as safety technology. There is no doubt that it is one of the most luxurious SUVs from Japan.
---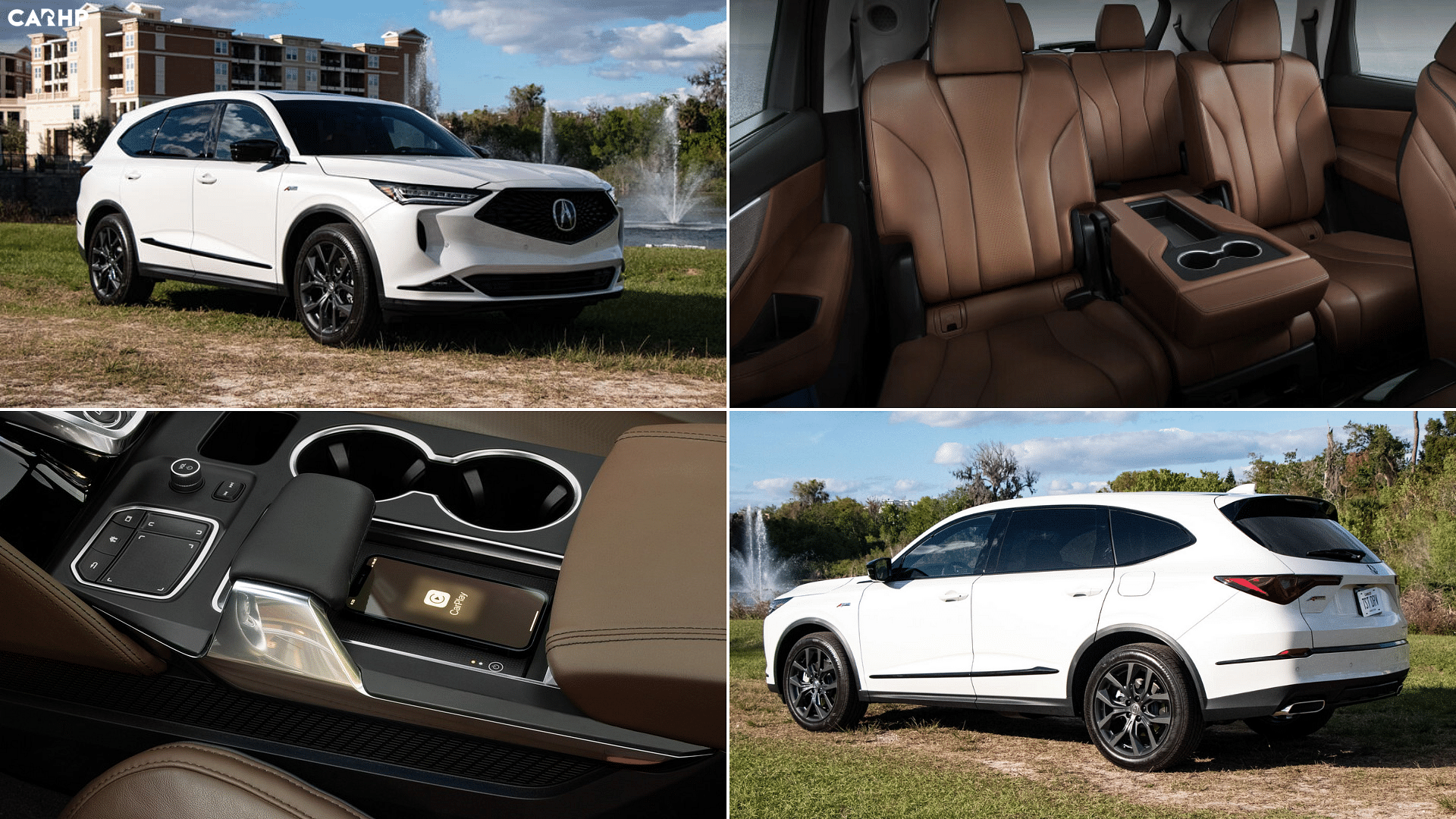 Acura is an automaker well-regarded for making some world-class luxury vehicles and the 2023 Acura MDX is no exception. It does get all the bells and whistles you'd love to have in your premium SUV. Belonging to the midsize SUV class, the MDX was first launched in the year 2001 and currently sits in its fourth generation.
What's new in the 2023 Acura MDX?
Although nothing much has changed for 2023, it does get a few revisions like the inclusion of AcuraLink Services and complimentary maintenance for 2 years or 24,000 miles, including oil filter replacement, multi-point inspections, and tire rotation. Even the second owner has access to it while the warranty is still active.
What's the price of the 2023 Acura MDX?
Acura MDX for 2023 is available in six trim configurations: MDX, Technology, A-spec, Advance, Type-S, and Type-S Advance, starting at $50,245 for the base trim and soaring up to $72,700 for the top-of-the-range Type-S Advance trim. This price bracket puts it in competition with other top players like the BMW X5, the Audi Q7, and the Volvo XC90.
Any Experiments With Design?
As far as the design goes, not much has changed. It still retains a similar exterior styling. The whole design of the car incorporates sharp angles and design cues including the headlight and tail lights. It received a complete redesign for 2022 and it does look perfect. The front grille, on the other hand, blends in really well with the imposing front profile. Smooth and clean crease lines and the sharply pointed taillights go absolutely well with the overall design of the car
The best part about the 2023 Acura MDX's interior boasts a handful of cutting-edge features and uber-cool comforts. Inside, everything gets plush and opulent. As standard, it comes with Simulated leather upholstery, Heated front seats, Tri-zone climate control, a Digital gauge cluster display, a Wireless charging pad, a Nine-speaker audio system, Reclining and sliding second-row seats with a removable center seat and so much more. Some of these features are optional in their counterparts. The 2023 Acura MDX's interior is brimmed with luxury and comfort making it worth its price tag.
---
Also Read:
---
What engine is in the 2023 Acura MDX?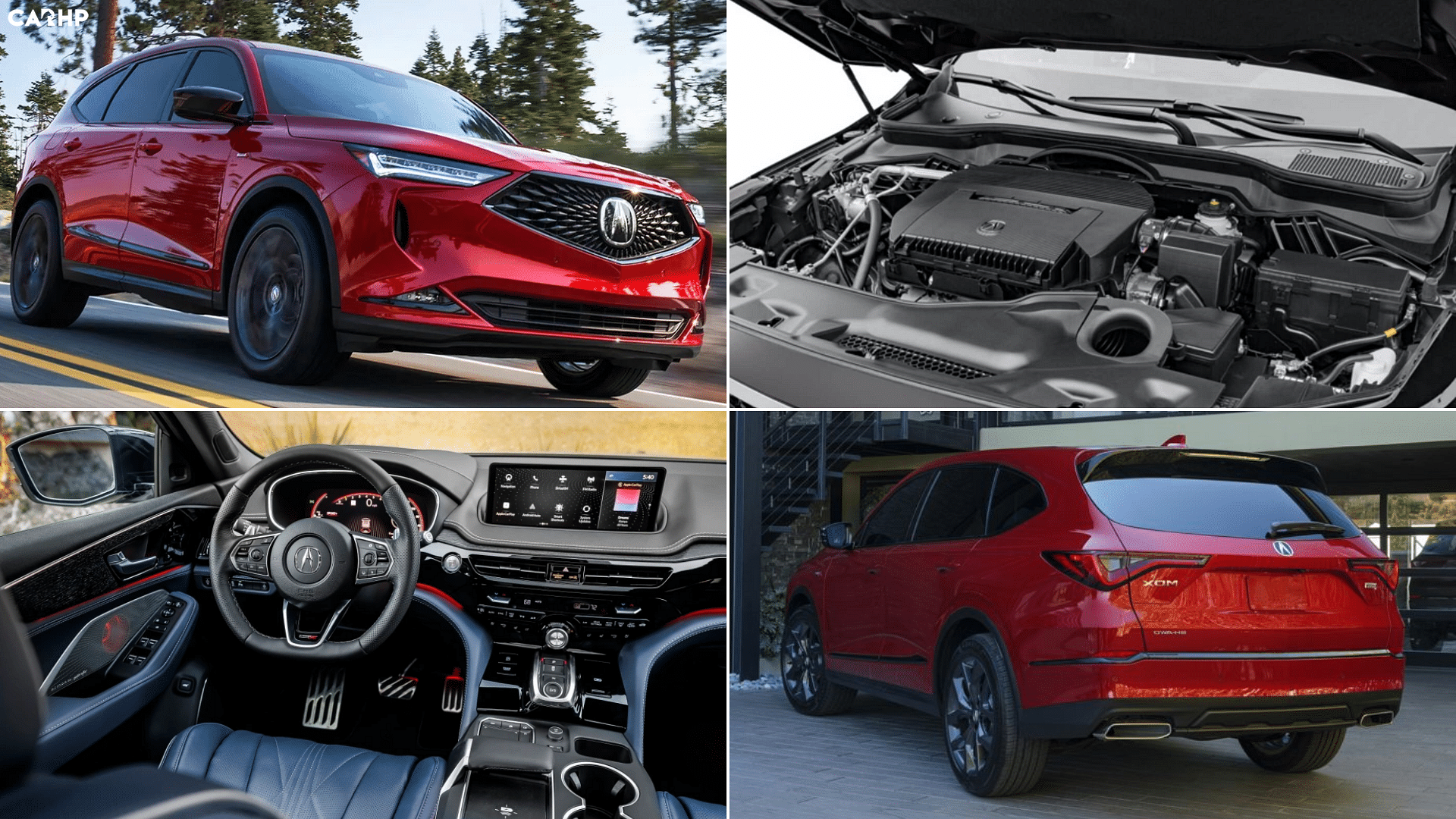 Acura throws in dual engine options: A 3.5L V6 engine that pushes out 290 horsepower and 267 lb-ft of torque and a turbocharged 3.0L V6 that is available only in the top-of-the-range Type-S trim. It develops 355 horsepower and 354 lb-ft of torque. Both these engines are mated to a 10-speed automatic transmission. The base Acura hits 0-60 mph in 6.3 seconds and rushes to a top speed of 112 mph, whereas the Type-S trim extracts quite a lot more power from the turbocharged V6 engine which further pushes the SUV from 0-60 mph in 5.4 seconds, almost a second faster than the base trim. Speaking of topspeed. The 2023 Acura MDX Type S also maxes out at an electronically limited speed of 112 mph just like the entry-level model. Speaking of 2023 Acura MDX mpg figures, the front wheel drive gets 22 mpg combined, while the Type-S is shy of 3 mpg.
Is the 2023 Acura MDX spacious?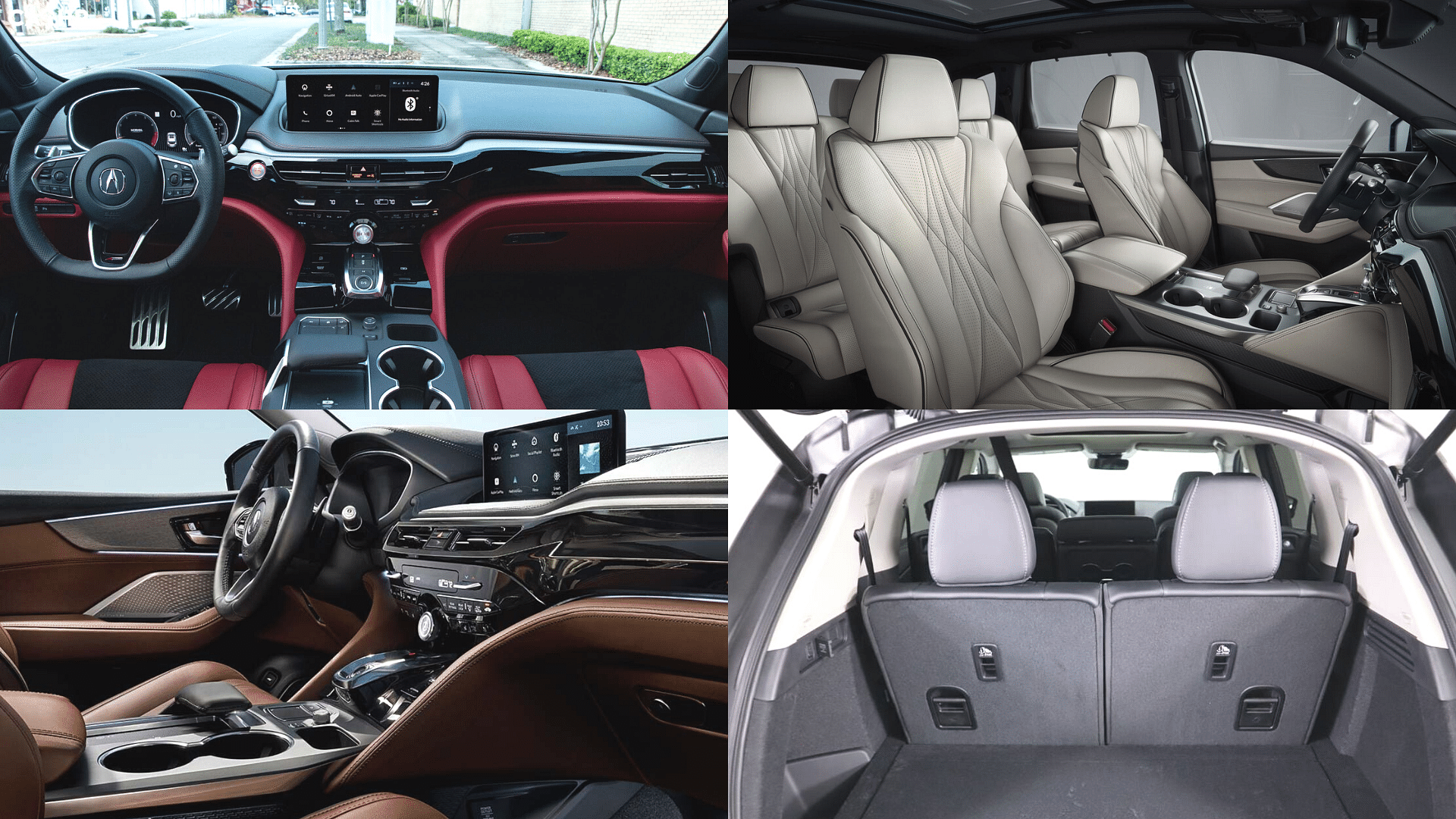 Based on various expert reviews, the 2023 MDX turns out to be a comfortable family hauling machine yet delivers laudable performance from dual V6 engine options. However, it also has its downside such as the infotainment software's complexity and the car's third-row seating, which may be tight for tall folks. Some reviewers have also mentioned a vague brake-pedal feel, which may affect the car's driving experience and characteristics but that doesn't mean it lags behind its rivals in any way. It is Acura's shot at staying in the game with its veteran competitors.
If all you need is a three-row luxury midsize SUV that isn't easy to drive, and is loaded with useful and contemporary features, along with plenty of space for both passengers and luggage, the MDX is indeed an ideal choice. The 2023 Acura MDX may lack the opulence and driving ability of its peers, including the Audi Q7 and BMW X5. However, the MDX is inexpensive compared to its European competitors.
---
Also Read:
---