Hennessey has showcased the track-version of the Venom F5, which is suffixed by the name "Revolution". This model will have a coupe body style, a total of 24 units will be produced, and the first buyer will receive the vehicle in US livery. The top speed has been reduced significantly, but it appears that it will achieve much more impressive acceleration figures and will be able to slay corners at a much higher speed.
---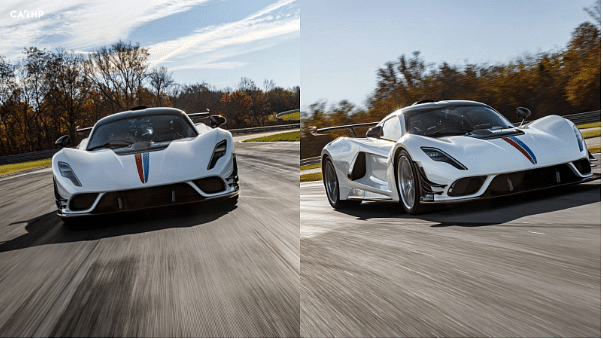 If you thought that the Hennessey Venom F5 wasn't hypercar enough for the US market, then here you go with the Hennessey Venom F5 Revolution. In December of 2020, Hennessy showcased the Venom F5 globally, and the roadster version of it was revealed in August last year. Now they have showcased the F5 Revolution, which is meant to be a track-focused version of the already lightning-fast F5 hypercar.
So does that mean it won't be street legal? No, according to John Henessey, "it's basically our GT3 RS version of the F5... so it's not a race car—it's still a proper road car but with a serious track focus." This implies that it will be different from most other hypercars, which are track-only machines and not meant for the road.
---
Also Read:
---
However, the 1817 hp power figure has stayed the same, along with the torque of 1193 lb-ft from the 6.6-liter twin-turbo gas burner. They are already massive numbers, and this time Hennessey tuned the power delivery much more aggressively than the previous versions. But yes, there is a downside to it. The showy top speed of 311 mph has been reduced to 250 mph thanks to this new track tune.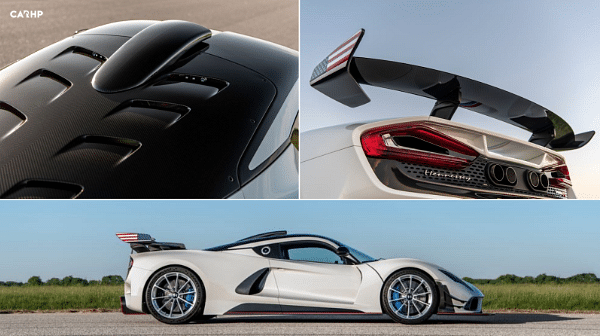 Hennessey says that the main focus while creating this track monster was to reduce weight and create a lot of downforce. Although Hennessey has not disclosed the exact weight of the Revolution coupe, it is expected to weigh less than 3000 pounds and be made of more carbon fiber.
In terms of aerodynamics, the Revolution coupe receives a new and large spoiler on its tail and a new carbon fiber front splitter. The spoiler is able to put out a downforce of 800 pounds at speeds of 186 mph, and that increases to 1400 pounds of air weight when you reach the 249 mph top speed.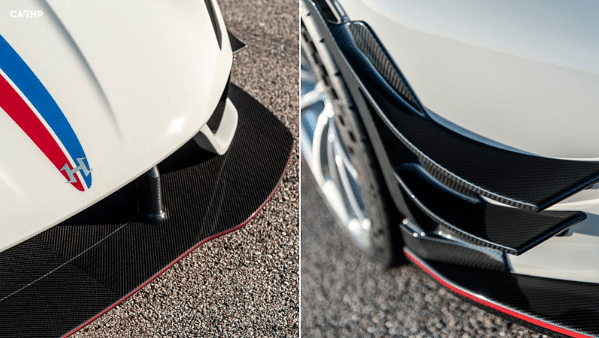 For being a track focused machine, it has a stiffer suspension setup, a newly calibrated tune for the already available seven-speed dual clutch transmission, and an adjustable damper setup.
What's more? You'll notice that a roof scoop is added, and it flows fresh air directly into the engine bay to keep the temperature as low as possible. In addition, the entire wheel setup has been updated with new forged alloy wheels and larger contact patch tires. Inside, you'll also be able to feel the track vibe with the fully digital track telemetry system.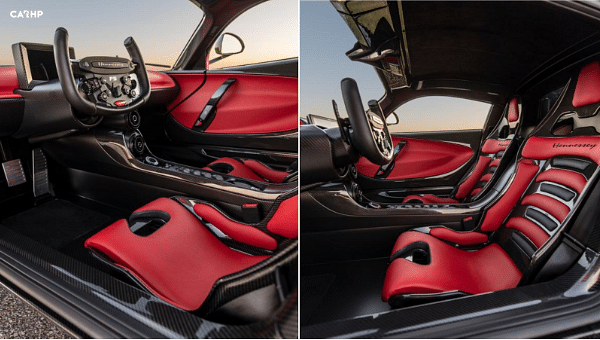 As of now, there are no official numbers or lap times. Hennessey confirmed that there will be lap tests around the globe, at tracks like the Nurburgring, Laguna Seca, Circuit of the Americas, Spa-Francorchamps, etc. According to John Hennessey, there is no intention to beat the Mercedes-AMG One hypercar around the ring, but yes, its 6.35 minute time is something that is targeted.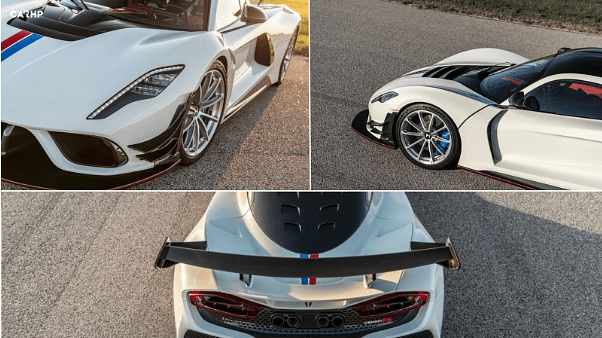 The money you need to shell out for this track focused racecar is $2.7 million, which is about $600,000 more than the regular version of the same body style. The roadster model is around $300,000 cheaper than this, however, the roadster track version that is expected is going to cost significantly more.
So is it justified? Honestly, it competes with the AMG One, even though Hennessey seems to avoid talking about that publicly. But yes, both of these are priced pretty closely, and that works, especially for the exclusivity when you are buying one of only 24 units ever produced.
---
Also Read:
---